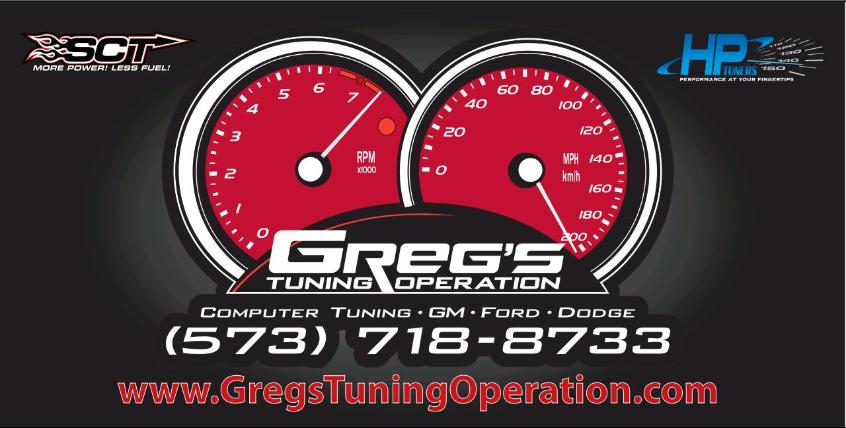 New Dynojet 224xLC in house! 2,000 horsepower capable and load control!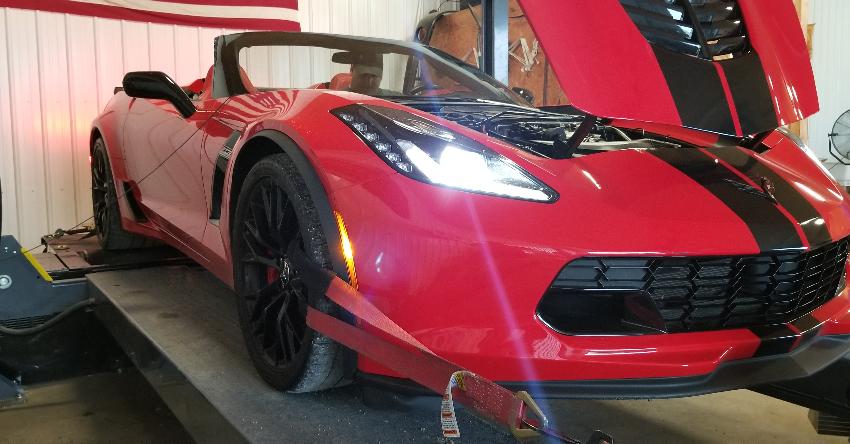 GM, Ford, and Dodge tuning capabilities!
HP Tuners Reseller! Contact us for the new MPVI2 device!
SCT authorized dealer! We carry the entire line of TXi, X4, Livewire TS and other SCT hardware! Contact us to order your programmer or get a customized tune using the SCT software!
Now doing installs! Cams, heads, headers, stalls, clutches, rear gears, etc.
Contact us for more information!
Greg's Tuning Operation offers complete engine management tuning for GM, Ford, and Dodge original equipment fuel injection computer systems! We offer both SCT preprogrammed flash units and custom programming using either SCT or HP Tuners!
All tunes by GTO are guaranteed!
Benefits of tuning include:
-air to fuel ratio is dialed in perfect, no guessing!
-gas mileage often improves, especially on modified vehicles, or on vehicles with "Lean Cruise Mode" (contact for details)
-many vehicle problems can be discovered or diagnosed during scanning
-the maximum amount of power is gained, while posing no increased risk to the engine
-change or removal of speed limiter, rev limiter, fan settings, skip shift features, shift points and shift firmness, wide open throttle fuel ratios, spark timing, torque management settings, and more!
-required for headers, stall converters, superchargers, nitrous, turbochargers, or head and/or camshaft packages, keeping driveability while utilizing the extra power these offer!
-much more! If it's in the computer, it can be adjusted!